GOVERNANCE
The Fondation Villa Seurat pour l'Art contemporain was created under the aegis of the Fondation de France. As such, it enjoys the legal and accounting support provided by this institution as well as the highest tax benefits allowed by the French tax system. Donors located outside France can also enjoy tax benefits. Please contact us if this is your case.
The Fondation's board of directors is composed of six members, presided by Catherine Kessedjian.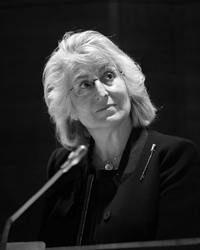 Founder
Catherine Kessedjian 
« Writing to his brother Théo, Vincent van Gogh claimed that art had to be the main pillar of life, as eventful as it might be. This conviction has guided my approach. »
Catherine Kessedjian is a jurist, a Professor Emerita of the Université Panthéon-Assas in Paris, an arbitrator and a mediator. For the past 35 years, she has been committed to supporting artists through a contemporary art collection that is exclusively composed of works by artists who were alive at the time of acquisition. She has always considered the act of collecting as a way to support artists.
In 2016, she decided to extend this commitment by creating the Fondation Villa Seurat pour l'Art contemporain which aims is to promote artistic creation thanks to calls for projects.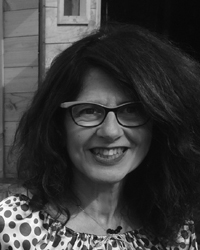 Vice President
Catherine Lelouch-Kammoun
Catherine Lelouch-Kammoun is a jurist, an entrepreneur and a mediator.
She has participated in the voluntary management of charities for many years.
Growing up surrounded by art – with family collections that included Cobra pieces -, she is convinced that artistic creation contributes to the preservation of human values.
The administrative board of the Foundation is also composed of three qualified personalities, appointed on the basis of their complementary expertise with respect to the mandate of the Fondation.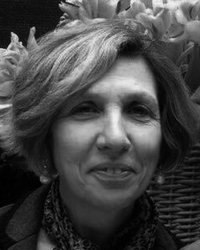 Passionate about art, she organizes tours and cultural itineraries. It is now within the context of the Villa Finaly in Florence – the propriety of the Universités de Paris -, that she organizes academic seminars and symposia and curates photography, sculpture and painting exhibitions, which are connected to the great French and Florentine institutions like the Accademia delle Arti del Disegno – the oldest in the world -, and Parisian galleries. She promotes a diverse, contemporary program that is open to artists as well as partnerships with various museums, as was the case with the exhibition "Petits maux grands fléaux », organized with the Musée de l'Archerie et du Valois.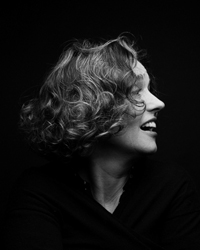 With a Business School education and a master's degree in Fashion Management, Sophie Le Chat has accompanied high value-added creative companies (in fashion, luxury, design) for thirty years, providing marketing, creation and cultural transformation assistance. She gives talks in Business Schools as well as Art and Design Schools (including ENSAD, École Duperré, ISTA, École d'art de Beauvais, Strate College). She has simultaneously developed an art practice. She regularly exhibits in Paris, Brussels and London.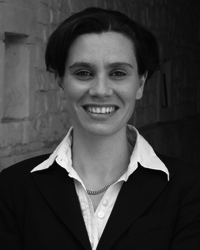 Professor of Law at the Université du Luxembourg, she likes mobile and motionless journeys within the space of contemporary creation.
A representative of the donors' group will join the board later on. For further information, contact us